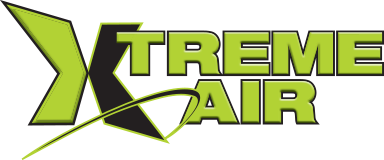 Trampoline Park Birthday Parties
Birthday Party Packages for Groups of All Sizes
Host the ultimate birthday party with all your friends at Wisconsin's largest and least expensive indoor trampoline and rock climbing park. Xtreme Air has many great party packages available. We can make your child's birthday a day to remember!
Make Your Party Extra Special with Xtreme Air Invitations and Thank Yous!
Party Time Plus Package (8) – Starts at $120
Fun Air Party Package (10) – Starts at $150
Ultimate Air Party Package (15) – Starts at $225
Xtreme Air Party Package (25) – Starts at $375
Included:
60 minutes of jump time ($15 per jumper)

90 minutes for $3.00 additional/jumper ($18 per jumper)
120 minutes for $6.00 additional/jumper ($21 per jumper)
Booking online is limited, call to book for longer than an hour of jump time

40 minutes at the party room or table following the jump time for celebration
Party Host
Xtreme Air T-Shirt and Bracelet for the Guest of Honor
All paper products and utensils
Freezer and Cooler to keep cake and/or ice cream in

Cake and ice cream are the ONLY carry-ins allowed

Printable Invitations and Thank Yous are on the website under the Parties tab. (links shown above)
Each party guest will receive a Jump for TWO hours for the price of ONE hour pass to be used next time.
***Coupon Details: Jump for TWO hours for the price of ONE hour for an individual jumper (an $8.00 savings per pass) Pass must be used at a later date and may not used towards payment for the party. Pass may not be split between two jumpers and must be redeemed towards a two hour jump in a single visit.
Additional:
Additional jumpers

$15/ jumper for 60 min
$18/ jumper for 90 min
$21/ jumper for 120 min

Additional time added to party

$3.00 per jumper for every 30 minutes added

Rock Wall $1.00 per jumper

Requires closed toe shoes

Xtreme Jump $1.00 per jumper

Must be 6 years old and at least 4 feet tall

$1.50 Grip & Go socks required

Once purchased they can keep wearing them for future visits

GLOW ROOM $3 per jumper
Discounted Pizza Packages (shown below)
Glow Parties
UPGRADE TO A GLOW PARTY! Please call for details! 920-903-8300 x1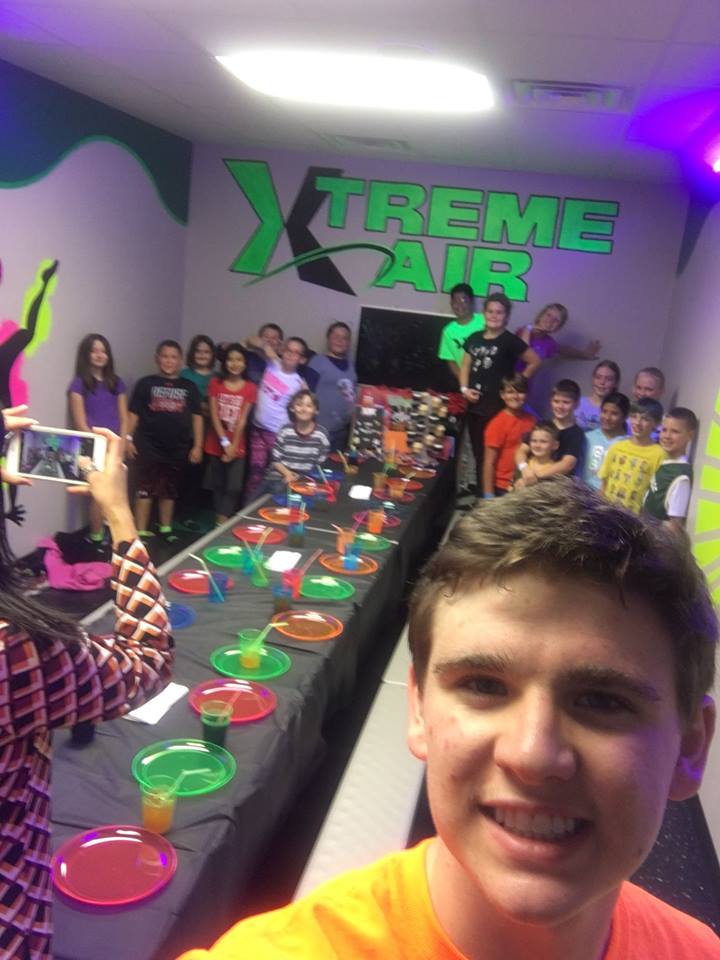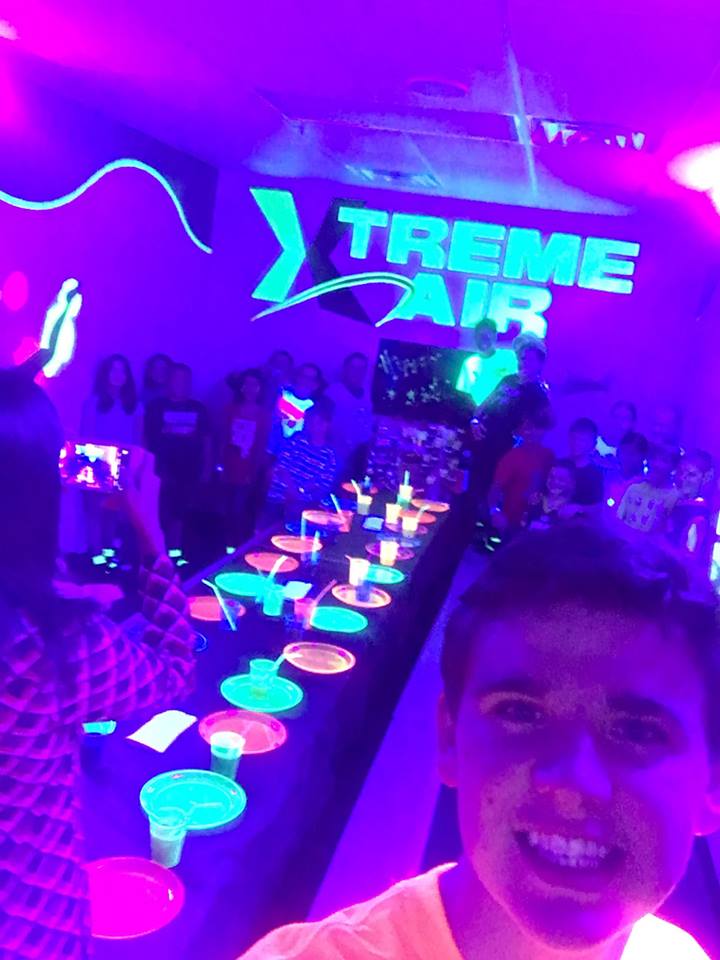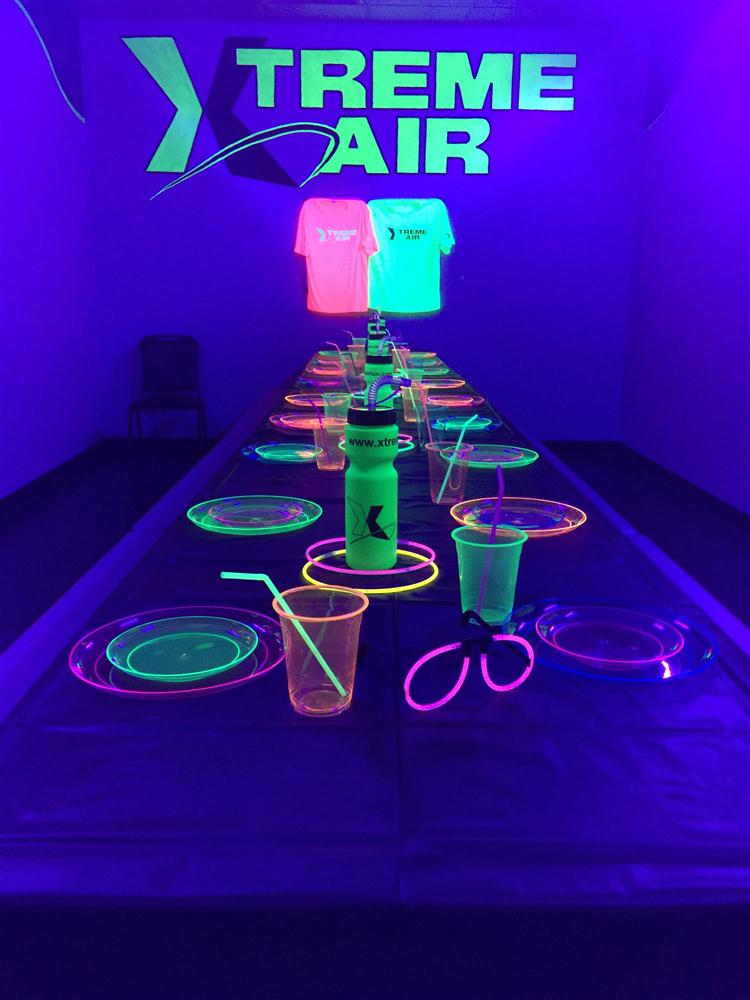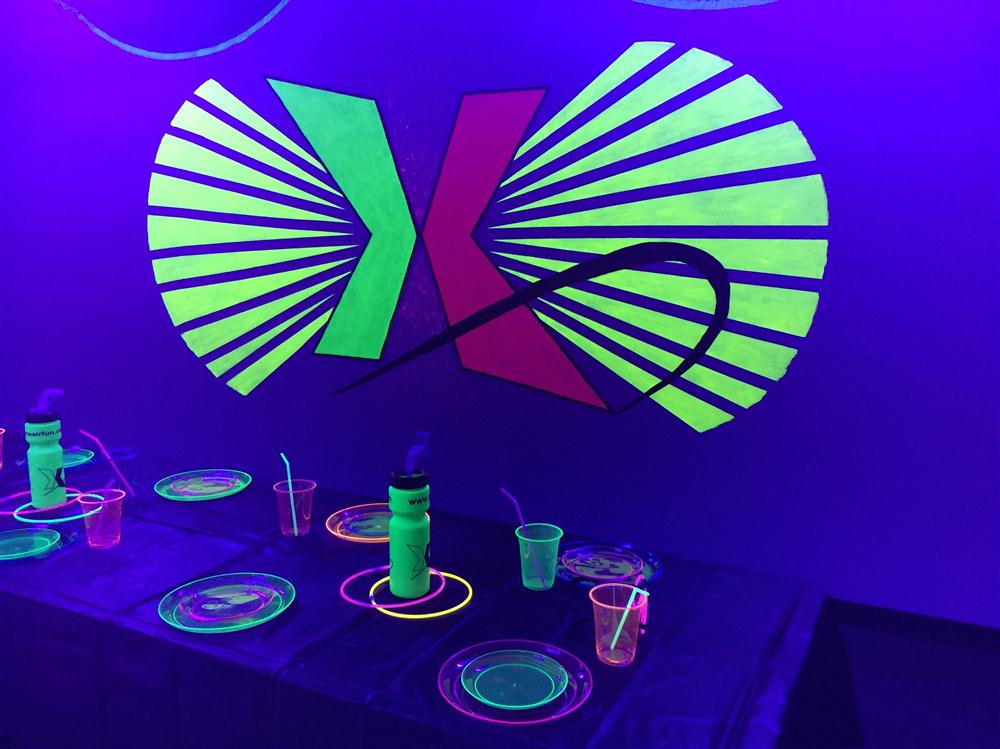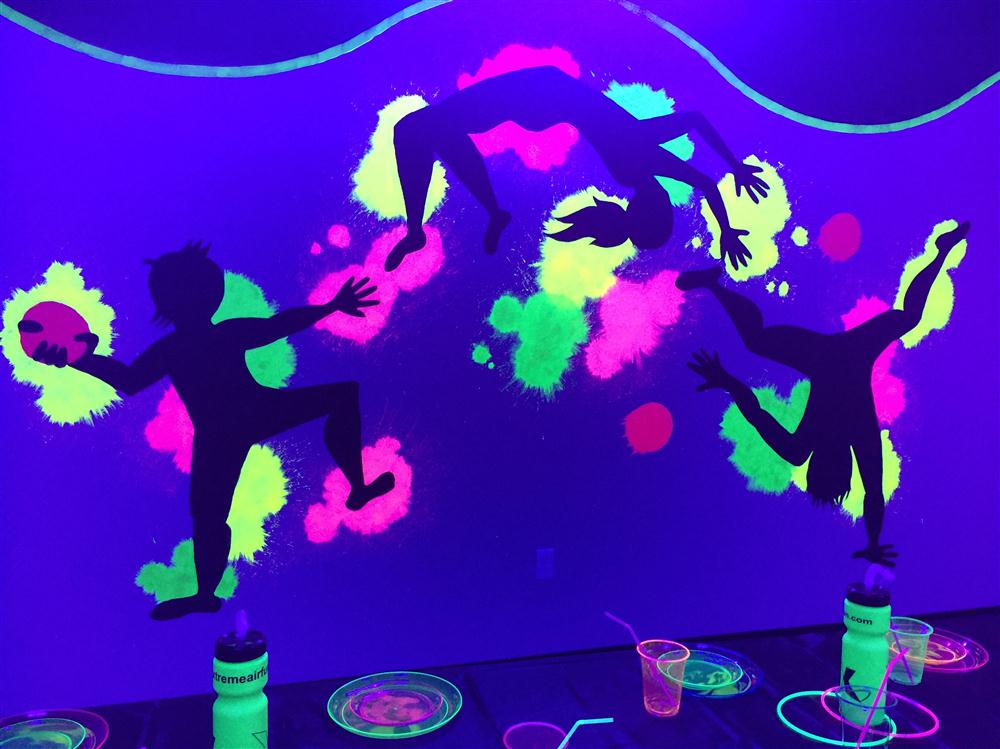 NOTE:
All jumpers must be age 3 and older in order to jump.
Adults who are not jumping do not go towards the number of jumpers.
Party for 8 jumpers is our smallest package.

If you have less than 8 jumpers you will still have to pay for 8

.
NO CARRY INS ALLOWED besides cake and ice cream. We have full concessions for options besides pizza.
The rooms are 12 feet by 25 feet and have a capacity of 25 people comfortably.
The party planner will contact you to go over the details for your party and answer any questions you may have via email or phone. Party Planner hours are Tuesday - Thursday 9:00 AM - 3:00 PM and Fridays 9:00 AM - 12:00 PM (sometimes here until 3:00 PM). Feel free to dial ex. 1 and if you need to leave a message and she will get back to you.
Pizza Party Packages - Add On
Pizza Package #1
$15.99
1 Large Pizza
1 Pitcher of Soda


Pizza Package #2
$29.99
2 Large Pizzas
2 Pitchers of Soda




Pizza Package #3
$43.99
3 Large Pizzas
3 Pitchers of Soda

Pizza Package #4
$57.99
4 Large Pizzas
4 Pitchers of Soda



ADD ONS:
Price per additional pizza:
Cheese: $9.99
Sausage or Pepperoni: $10.99
Sausage and Pepperoni: $11.99
Soda: $3.99 per pitcher
To ensure this site is working properly, please Enable Javascript on your browser.