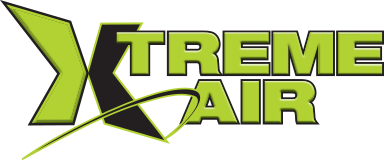 Main Court Free Flight
Over 20,000 sq ft of Trampolines
The Facts

Trampolines: functional, healthy exercise.

Modern trampolines were invented in 1936 using canvas and springs. Their name is a derivation of the Spanish word for "diving board." Allowing individuals to jump significantly higher than normal, trampolines are used for exercise, recreation and competitive purposes.

Trampolining is an Olympic Sport children and adults have historically enjoyed watching at the Summer Games. Their use in aerobics and other exercise activity often takes the form of a one-time or out of the ordinary routine to provide a variety athletes cannot find in the gym.

XTREME FUN!

Trampoline Parks – Explosive Fun!

Jump on our trampolines. Then jump again. And again. Now try not to smile. You're smiling because you can't stop smiling when you're at Xtreme Air. Trampolines are freedom from the restrictions of worldly physics. Know who discovered gravity? Who cares? He didn't have a trampoline.

Hop, flip and free-style your heart out. With our forever-long super-bounce trampolines, you'll touch the Appleton skyline. Quit experiencing the Fox Cities from the ground and get up here where the stars live.

Book time or set up a party at Appleton's indoor trampoline park, Xtreme Air, and get ready for flying fun!

Note: Children under 3 yrs old are not allowed during normal open jump hours. Special Tot Time is available.
To ensure this site is working properly, please Enable Javascript on your browser.