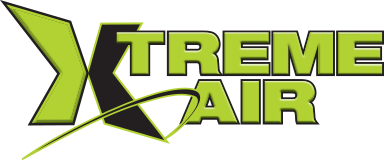 Xtreme Air FAQ
Answers to Common Questions about Xtreme Air
Xtreme Air's staff is always ready to answer any questions you have about our attractions, concessions or party facilities. Below are answers to commonly asked questions we receive. Please check to see if your question is answered here. If not, feel free to contact our trampoline park.
Is There a Weight Limit?
Yes. Jumpers must weigh less than 275 pounds.
Can I bring in my own food?
No. If you book a party in advance, you may bring in cake and ice cream but nothing else. No other food is allowed in the park at any other time.
Do I need to pay admission if I'm just watching?
No. Only participants need to pay admission. If you just want to watch, there is no entry fee.
Do I need to print an electronic safety waiver?
No. You do not need to print the safety waiver confirmation.
What's the difference between filling out the safety waiver online or at the park?
If you need to turn in a paper waiver at the park, they are only valid for one day. Electronically filled out safety waivers are stored and valid for one year. Electronic waivers are available at the park as well.
What's the minimum age requirement for the trampolines?
Children under the age of 3 are not allowed on the trampolines during normal hours. Special Tot hours are available on specific days. Please see our hours and pricing for more information.
Are tickets refundable?
No. All sales are final. You may not return unused admissions nor can you change your time once the ticket has been purchased.
How should I dress?
Dress for the gym. Closed toe shoes are required for our indoor rock wall. Grip & Go socks are available at the park are required for the trampolines and other attractions.
Are safety waivers required?
Yes. All participants in all activities must sign a waiver. This includes our trampolines, slacklines, gladiator jousting, Xtreme Jump and rock wall.
How do minors fill out the safety waiver?
Any participant under 18 years old must have their waiver filled out by a parent or legal guardian.
To ensure this site is working properly, please Enable Javascript on your browser.