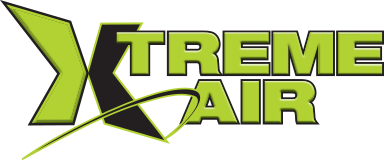 Trampoline Park Birthday Parties
Birthday Party Packages for Groups of All Sizes
Host the ultimate birthday party with all your friends at Wisconsin's largest and least expensive indoor trampoline and rock climbing park. Xtreme Air has many great party packages available. We can make your child's birthday a day to remember!
Make Your Party Extra Special with Xtreme Air Invitations and Thank Yous!
Party Time Plus Package (8) – Starts at $140
Fun Air Party Package (10) – Starts at $170
Ultimate Air Party Package (15) – Starts at $250
Xtreme Air Party Package (25) – Starts at $425
Included:
60 minutes of jump time
40 minutes at the party room or table following the jump time
Party Host
Xtreme Air T-Shirt & Bracelet for the Guest of Honor
All paper products and utensils
Cake and Ice cream/birthday treats are the only carry ins allowed!
Printable invitations found above
Each party guest will receive a Jump for TWO Hours for the price of ONE Hour passes to be used next time
***Coupon Details: Jump for TWO hours for the price of ONE hour for an individual jumper (an $8.00 savings per pass) Pass must be used at a later date and may not used towards payment for the party. Pass may not be split between two jumpers and must be redeemed towards a two hour jump in a single visit.
Additional:
$17 per additional jumper
$4 per jumper for additional 30 minutes of jump time
$8 per jumper for additional 60 minutes of jump time
$1 per jumper rock wall (unlimited)
$1 per jumper stunt jump (unlimited)
$1.50 socks
$10 discounted shirts (in addition to free shirt)
$3 per jumper GLOW ROOM *limited availability - call to schedule
Discounted pizza packages *shown below
GLOW PARTIES AVAILABLE!
Availability is Limited, so BOOK NOW!

Need to Know:
Waivers done online are good for a year from when they were last filled out, paper waivers are good only for the day
Ages 3 and up can jump
No charge for non jumpers
Party of 8 is our smallest, if you have less than 8 you still pay for 8
No carry ins allowed besides cake and ice cream
Party Host gratuity is appreciated in addition to party package pricing - not already included in party price
Room size: 12 ft by 25 ft with a 25 person capacity
Parties booked online may end up at a table, to ensure you have a room call at 920-903-8300
The Party Planner can be reached at 920-903-8300 ex 1 Monday - Friday 9 AM - 3 PM
Pizza Party Packages - Add On
Pizza Package #1
$15.99
1 Large Pizza
1 Pitcher of Soda

Pizza Package #2
$29.99
2 Large Pizzas
2 Pitchers of Soda
Pizza Package #3
$43.99
3 Large Pizzas
3 Pitchers of Soda
Pizza Package #4
$57.99
4 Large Pizzas
4 Pitchers of Soda
Packages $1 per topping
ADD ONS:
Price per additional pizza:
Cheese: $9.99
Sausage or Pepperoni: $10.99
Sausage and Pepperoni: $11.99
Soda: $3.99 per pitcher
To ensure this site is working properly, please Enable Javascript on your browser.