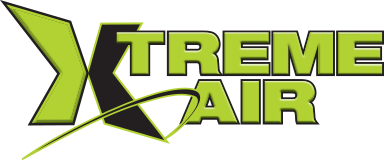 Xtreme Air Fun Employment
XTREME AIR IS HIRING FOR ALL POSITIONS!
Floor Monitor, Party Host, Concessions, Cashier, Shift Lead, Party Lead, Floor Lead
ALL POSITIONS REQUIRE THAT YOU ARE AVAIALBE WEEKENDS AND DURING THANKGIVING AND CHRISTMAS BREAK
Apply Now! (click to download and print an application)
FLOOR MONITORS
CASHIERS
CONCESSIONS
GENERAL DUTIES AND RESPONSIBILITIES
Be alert and responsive
Demonstrate effective verbal communication when talking with guests.
Enforce all safety rules
Report all negative guest experiences to the Manager.
Cleaning duties for overall cleanliness of facility
Assist guests at the Rock Wall & Stunt Jump
Excellent guest service skills with a genuine interest in providing guests with a memorable event experience, display an approachable demeanor on a consistent basis.
Ability to work nights/weekends
Excellent written and verbal communication skills. Demonstrated follow-through skills.
Standing and walking for long periods of time
Willingness to comply with all instructions and standards
Comply with all Food Safety and Cleanliness standards
Must be able to work as a team and display willingness to help where needed
Must be 16 years of age
PARTY HOST LEAD
The Party Host Lead helps to organize and assist all party hosts to make sure their parties go smoothly. Will assist the event planner and help carry out booked events on the day of the event. Will work with staff to check people in and collect payment. Will be able to book parties on the weekends if someone calls for a party.As a start-up and growing organization, this list of duties and responsibilities is not all-inclusive, and may expand to include other duties and responsibilities the manager deems necessary.
Job Duties and Responsibilities:

Oversee party staff.
Organize party layout.
Cash handling.
Make sure everything is clean and stocked for the week.
Assist party staff in their job duties.
Answer patron questions per phone or in person.
Schedule parties when the event planner is not present.
Handle customer complaints.
Assist shift lead where needed.
Reports to Event Planner, Shift Lead on duty, and General Manager.
Oversee all paperwork related to the event process including waivers, payment, and safety education.
Ability to think on feet and delegate when necessary.
Assist in all hiring and training of all party host staff.
Qualifications:

Must be age 18 or older.
Food service experience is a plus, but not required.
Supervisory experience is a plus, but not required.
Strong leadership skills.
Ability to work in a fast paced environment.
Must be available nights and weekends.
Ability to work as a team, and individually.
Strong oral and written communication skills.
Cash handling skills, such as checking people in and processing their payment.
Special Demands:
Lift up to 25 pounds.No Travel.
Pay Based on Experience.
Ability to climb flights of stairs throughout the day.
Must be able to stand for long periods of time.
To ensure this site is working properly, please Enable Javascript on your browser.